The Myth (and History) of the Cocktail Umbrella
When was the last time you saw a cocktail umbrella in your drink? You probably saw one on some beach whilst on holiday. Have you ever wondered where they come from? Probably not, but the next time you pick up one of those fancy drinks decorated with a miniature umbrella you'll be able to share this random piece of information with your friends.

via drinkstuff.com
The cocktail umbrella's origin is mixed with a bit of fact, speculation, and mythology. According to cocktail historian, Dale DeGroff, it's very likely that they originated from China. These decorative paper parasols have apparently existed in historical records since 22 AD. Exactly how the cocktail umbrella became synonymous with the faux-Polynesia Tiki movement isn't as clear.

via inthemix.staradvertiserblogs.com
Jeff Berry, Tiki drink historian (yes, there is such a thing) and author of six books on the subject, has the answer: "A bartender named Harry Yee at the Hilton Waikiki was the first. He used to garnish his cocktails with a stick of sugarcane, but that was at the time that everybody was still smoking cigarettes. After they chewed on the sugarcane, they'd set it in the ashtrays, and he would have to scrub them clean. So he came up with something new."

via annetaintor.com
So we have discovered a problem, but why top the drinks with an umbrella instead of something else? Some speculate that the cocktail umbrella was a marketing ploy to lure women to the bars. Yee tried using an orchid in his garnishes at first, but the umbrella is what really took off. History was made in 1959 when the first cocktail to get an umbrella was the Tapa Punch, according to an article written by journalist Rick Carroll.

via hawaiibeachcomber.com
Others, however, have different ideas. Some believe that the concept came about in 1932 by a man called Donn Beach who owned a bar chain called Don the Beachcomber. Everything was kosher until World War II disrupted the supply chain and the umbrellas seemed to have disappeared.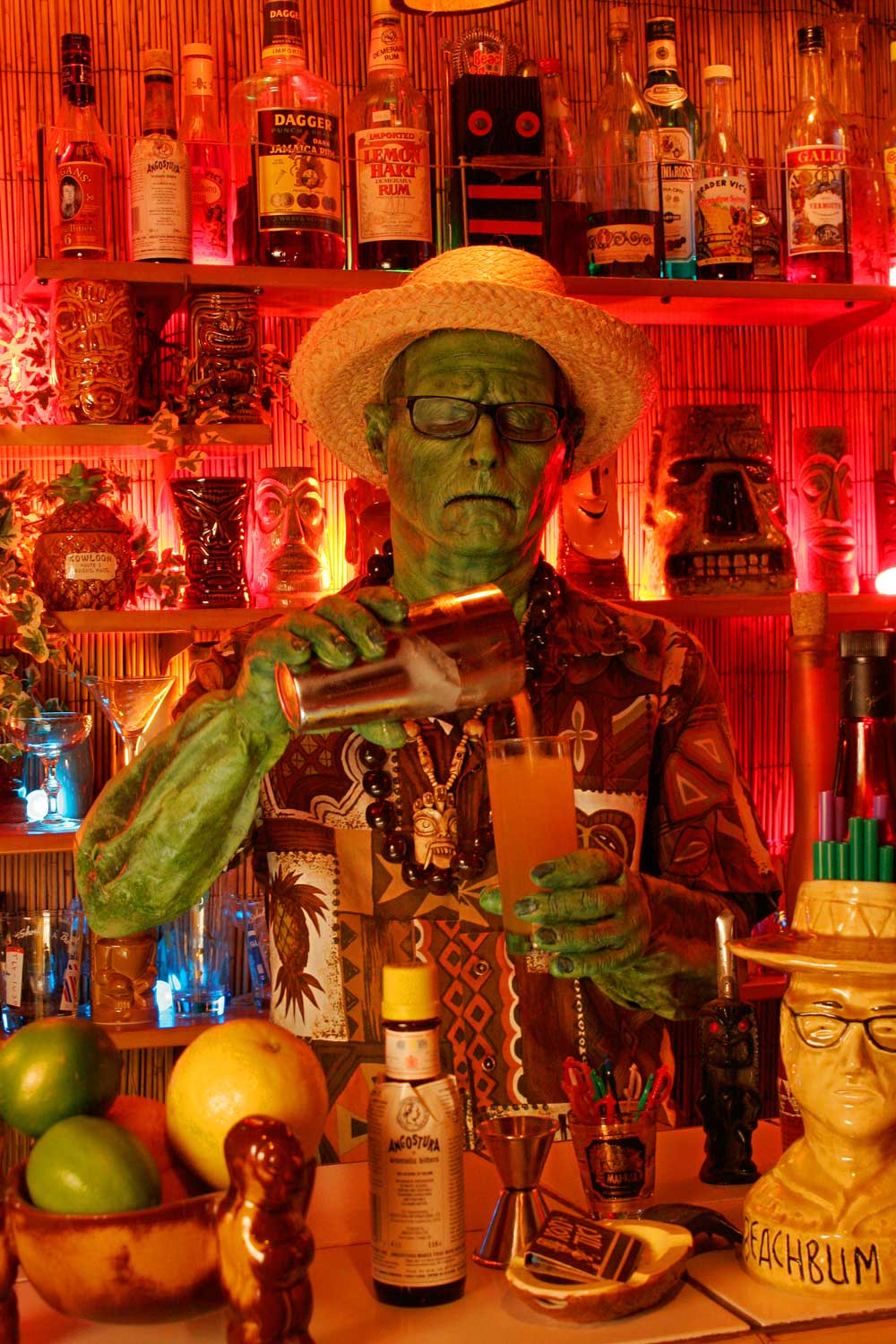 via beachbumberry.com
At the end of the day, the cocktail umbrellas look great as a garnish, but do they have a purpose? Bartenders have claimed that they prevent ice from melting too quickly by shading the drink from the hot sun when out on the beach. Seems like a logical explanation. Daniel Weix, an organic chemistry professor at the University of Rochester, explains further: "[Evaporation] will not be faster in direct sunlight vs. darkness if the temperature is the same. Let's be real though - I'm pretty sure the alcoholic content of your drink is not in danger regardless of whether there is an umbrella in it or not.