The 101 of Wine Types
There is no way we can explain the complexity of all wines, but we can give you a broad overview, helping you to figure out what wine you are most likely going to like. While whites and reds are the most common variations, Moscato and ice wine are slightly more rare, but therefore more premium in taste and price.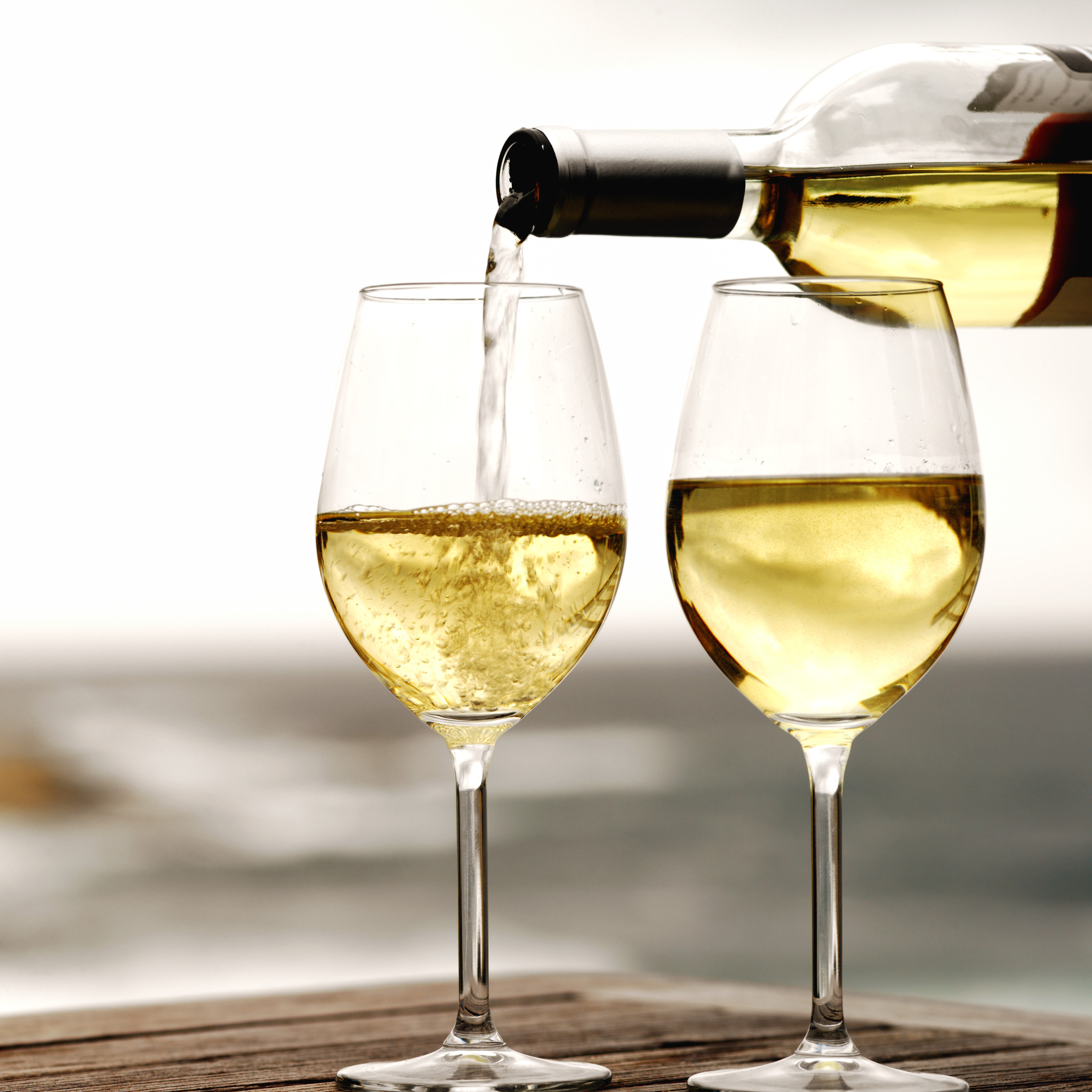 via www.saffluence.com
White Wines
Commonly there are two types of white wine – dry and sweet ones. While sweet wines can have a tropical and honey taste (Chenin Blanc) or a fruity peach-like flavour (Riesling Spätlese), dry wines tend to be more popular. Their taste potential can range from light, fruity, and floral (Pinot Blanc) all the way to rich creamy, and nutty (Chardonnay). The latter is definitely the most popular and an easy wine to start with.

via evineyardapp.com
Red Wines
It is a true classic variety and an all-time favourite of mine. However, flavours can range as well from sweet (Freis) to herbal and dry (Chianti) as well as fruity and dry. The latter is surely the most popular and offers the most variety, such as Shiraz, Merlot, Cabernet Sauvignon, and Pinot Noir.

via thedrinksbusiness.com
Sparkling Wines
First things first – when it comes to sparkling wine most people think of Champagne. But there are more sparkling wines from other regions. What you need to know is that Champagne is from the champagne region in France, but there is also sparkling wine in Spain (Cava), in Germany (Sekt), in Italy (Prosecco), and in other regions in France (Crémant). Those are usually less expensive.

via express.co.uk
Rose Wines
Typically not loved by most people, but roses still can be delicious. Most roses that you encounter will be dry – either herbal and savoury in taste (Loire Rose) or very fruity and floral (Rosado). Especially in the summer a rose can be just as pleasant as a dry white wine. Give it a try.

via moscatowine.weebly.com
Moscato Wines
There has been a lot of buzz around Moscato wines in the recent years. Moscato too can come in different types, such as sweet and dry, but there are also sparkling varieties. The wine can be mistakes for a rose, as the colour is very similar. However, one should add that there also could be a rose Moscato wine.

via nydailynews.com
Ice Wine
Ranging in higher price category, Ice wine really can be considered a premium wine. However, it is worth it, as the intense flavours and aromas are very unique. Ranging from fruity to sweet, Ice wine is actually a type of dessert wine and can be served with cheese for example.